Educator, Psychologist, Professor
RESEARCH STATEMENT & INTERESTS
Jamaal Sharif Matthews is an Associate Professor in Educational Studies and the Combined Program in Education and Psychology at the University of Michigan, Ann Arbor. Prior to that, Dr. Matthews was an Associate Professor of Educational Foundations at Montclair State University in New Jersey. His research explores the connections between social cognition, achievement motivation, identity development and learning during adolescence. He examines these issues among historically disenfranchised populations, specifically Black American and Latinx adolescents in urban schools, applying a critical race perspective on the psychological processes that undergird adaptive and healthy school functioning for these populations. Born and raised in Harlem NYC, Dr. Matthews' research interests are grounded in his experiences as a middle school mathematics teacher in The Bronx, NYC.
Dr. Matthews conducts much of his research within the context of mathematics classrooms, math education and learning. The arc of his most recent work details how math instruction, executive functions, and cultural stigma interact in explaining how urban adolescents negotiate their sense of belonging in mathematics classrooms and their value of mathematics. His research has also revealed how racial identity development during adolescence can buffer the negative effects of racial stereotypes and stigma on mathematics motivation, facilitating resilient mindsets toward learning and thriving in mathematics. His research has been funded by the Spencer Foundation, the National Science Foundation, and the American Psychological Association, and the Bill & Melinda Gates Foundation.
| | | |
| --- | --- | --- |
| Ph.D. | University of Michigan – Ann Arbor | Education & Psychology |
| M.S. | University of Michigan – Ann Arbor | Developmental Psychology |
| M.A. | Mercy College | Urban Education |
| B.A.  | Columbia University | Psychology |
Ph.D. University of Michigan – Ann Arbor
Education & Psychology
M.S.  University of Michigan – Ann Arbor
Developmental Psychology
M.A.  Mercy College
Urban Education
B.A.   Columbia University
Psychology
National Science Foundation CAREER Award in Research and Evaluation on Education in Science and Engineering (REESE), 2014-2019.
National Academy of Education/Spencer Postdoctoral Fellowship, 2014-2015
American Psychological Association 2013: Division 15 Early Career Educational Psychology Research Award, 2013
ProQuest Distinguished Dissertation Award 2010-2011: Finalist-Recipient out of 766 doctoral candidates across all academic disciplines at the University of Michigan, 2011
American Psychological Association 2011 Paul R. Pintrich Outstanding Dissertation Award, 2011
Stanley E. and Ruth B. Dimond Best Dissertation Award 2010-2011: School of Education at the University of Michigan, 2011
National Center for Research on Early Childhood Education (NCRECE) Minority Scholars Fellowship, 2010 – 2011
Sims Medal: Outstanding Research Paper. University of Michigan, 2008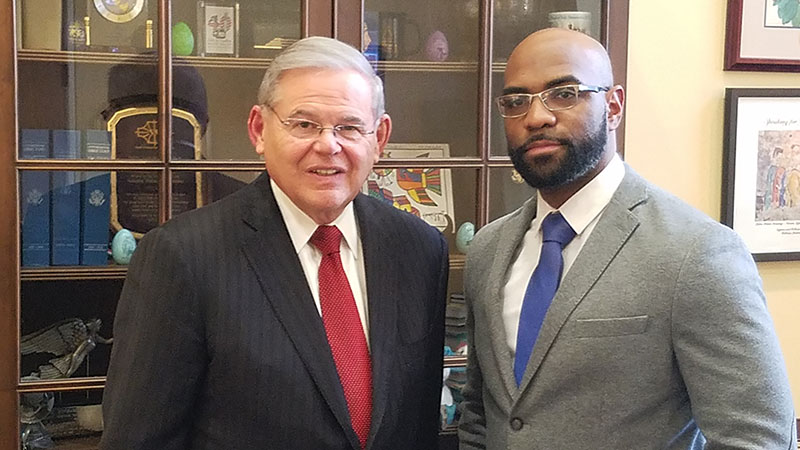 A delegation of 10 AERA members met with key congressional offices on March 6 and 7 to advocate for federal support for education research. Participating AERA members were selected based on several factors including being a constituent in strategic congressional districts, a recipient of federal funding, and, collectively, representing a broad range of policy-relevant topic areas, methodologies, and expertise.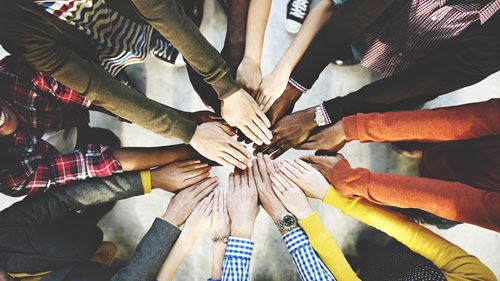 By Stacey Pusey
When students don't perform well in a subject, the typical responses relate to student motivation, e.g., they need more grit, they don't have the right growth mindset, or they just need to work more effectively. In other words, the student gets the blame. During his presentation, "Promoting Belonging in Math Through Instructional Choices and Practices," Jamaal Sharif Matthews, Ph.D., associate professor at Montclair State University, N.J., shared his research…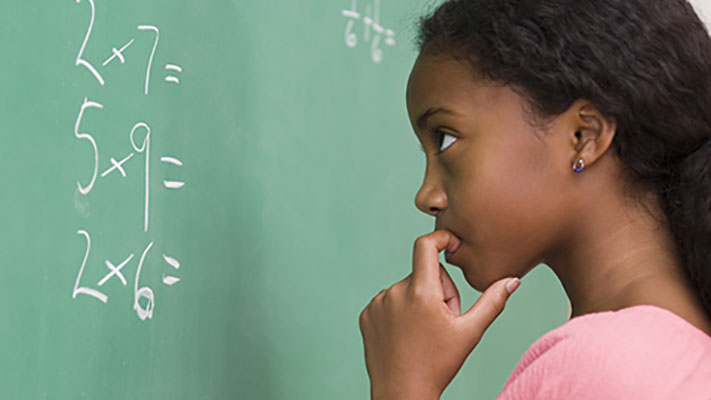 Adolescents try on many identities, and a Montclair State researcher is studying what that means when it comes to math. Jamaal Matthews, an educational foundations professor, has received a five-year, $730,000 Faculty Early Career Development (CAREER) grant from the National Science Foundation to support his research on how African American and Latino adolescents in urban schools come to see themselves as mathematicians…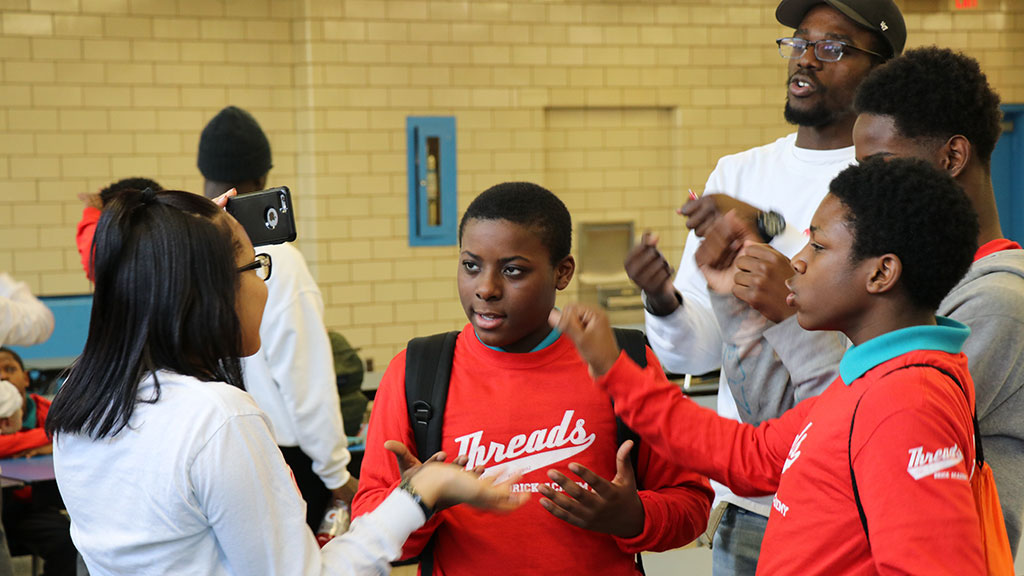 By Amy Wagner
On any given week at Newark's Brick Peshine Academy last spring, two dozen seventh-grade boys could be found reciting positive rap lyrics and poetry, playing basketball, talking about their feelings, learning why math is relevant and discovering how to be "the best versions of themselves" from their Montclair State student mentors…
Inspiring Math Engagement among Urban Students
Video Description: Jamaal Sharif Matthews is an associate professor in New York/New Jersey, studying achievement and mathematics motivation in urban classrooms. He applies a critical race perspective to his research to understand how personal agency and systems interaction to influence students' motivation in school.
AERA Motivation SIG Invited Panel 2019
Video Description: A panel discussion including Jamaal Sharif Mathews, Jessica DeCuir-Gunby, Ronnel King, Ellen Usher, and Akane Zusho discussing their experiences with the topics of race, culture, and equity into motivational research.
Dr. Jamaal Matthews on Issues of Race and Equity in Motivation Research 
Video Description: Motivation Monday interview with Jamaal Matthews. Jamaal gives his take on how to maximize the success of marginalized students.